Products
Sizing Navigation System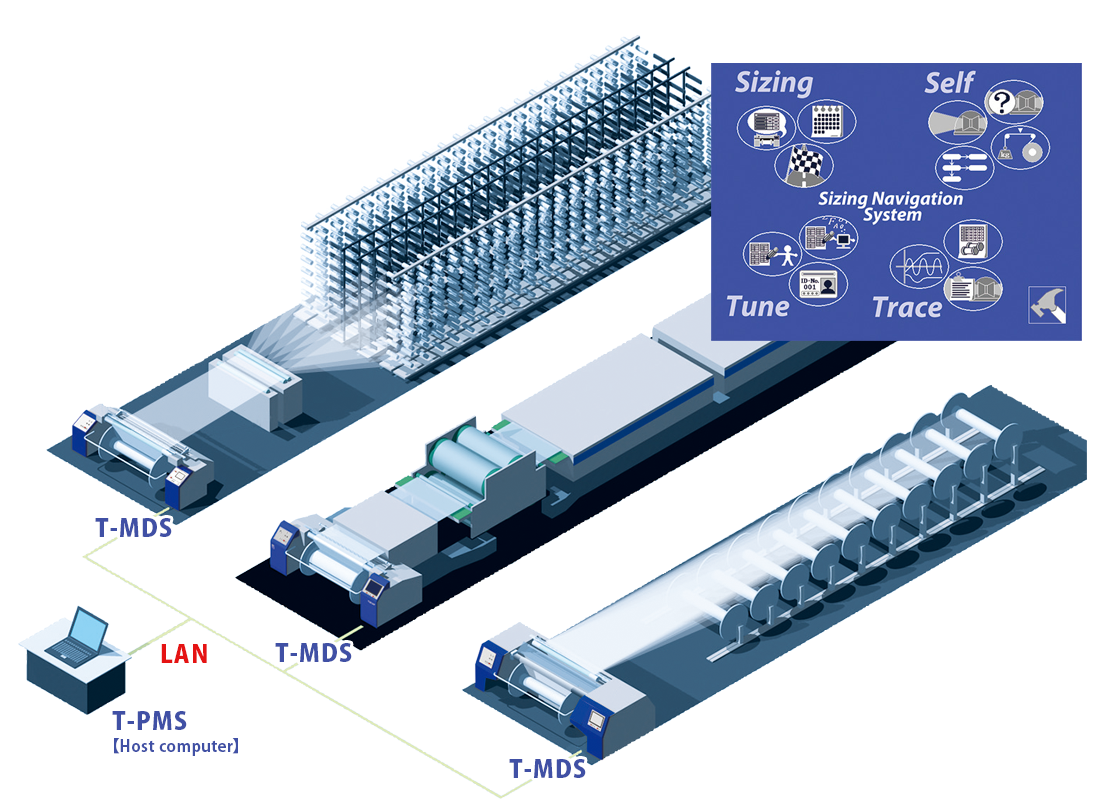 T-MDS (Machine Data Station)
The T-MDS computer control system with a full-color graphic display is provided on all preparatory machines (sizing machines, warpers, and beamers) as standard. All the condition settings are available with a simple integrated touch-screen operation. Up to 300 styles can be registered. It is possible to manage all the operating conditions, preventing operational errors.
T-PMS (Preparation Management System) (Option)
LAN communication (Ethernet) is possible on the T-MDS. Operation controls such as operation check, production record, and scheduling can be made easily from the host computer located in the office.