Products
PERIPHERAL DEVICES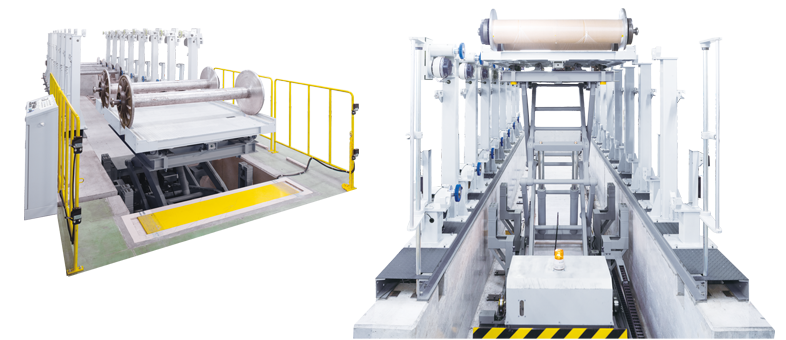 The BL Beam Setter automatically mounts and removes section beams. As it requires only one operator to handle the beams easily and safely, it greatly contributes to labor saving and safety.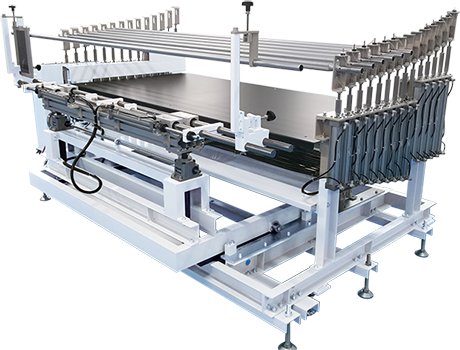 The TL leasing machine is placed between the beam stands and the take-up section. It accurately separates the yarns up and down alternately for leasing with its hook reed. As it is operated by buttons, only one operator is required for its safe operation.
Note: The hook reed is optional. Please order it separately.


* The colors may differ from those of the actual product.
This machine accurately formulates, distributes, dissolves and gelatinizes sizing agents to create high-quality size liquid and supplies it at high speed.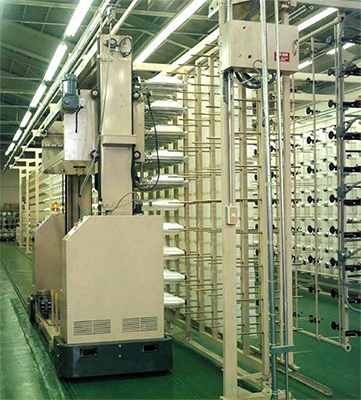 * The colors may differ from those of the actual product.
This system automates the work of setting up yarn packages on the creel, so that work which previously required two to four people can now be done by just one person. Along with substantially reducing the amount of manual work, this system provides a safe working environment by freeing workers from handling heavy spools and dangerous work in high places. The system can handle full large drums, cheeses, and pirns, and also take out empty tubes.