Products
FILAMENT SIZING MACHINE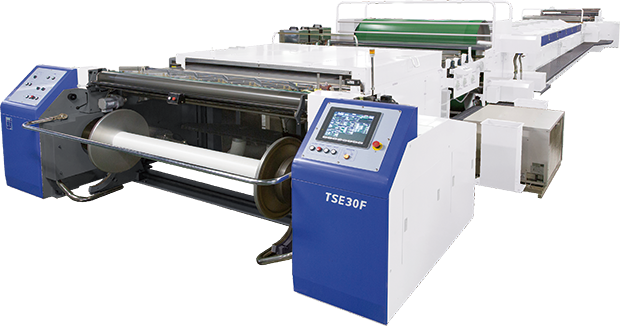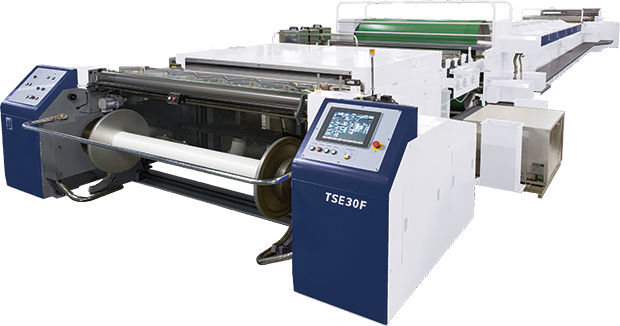 Our unique technology has a minimum tension of 40 N (optionally, 20 N) that delivers optimum performance even with fine-count yarns and small lot production. Smooth and stable tension is maintained even during speed changes, from acceleration to stable operation through to deceleration.
Versatility
Ultra-low tension control (option) is introduced. Stable tension control in a wide range is possible.
Quality (High Quality Fabric)
The auto-tuning function of temperature control [PAT.] stabilizes temperature control [PAT.] in a wide range from high to low temperature.
Productivity
Max. yarn speed: 300, 500 m/min
Easy operation and maintenance
User friendly "Sizing Navigation System"
Energy savings
Our regenerative energy system reduces power consumption.
The inverter-controlled blower system optimizes precise hot air circulation.



The ability to set tension in units of 1 N makes it possible to maintain stable yarn elongation at all times, even with yarns that require subtle tension management such as ultra-fine-count yarns. In addition, the design has no dancer rollers between the supply stand and sizing, eliminating yarn snarling and ensuring high quality yarn delivery.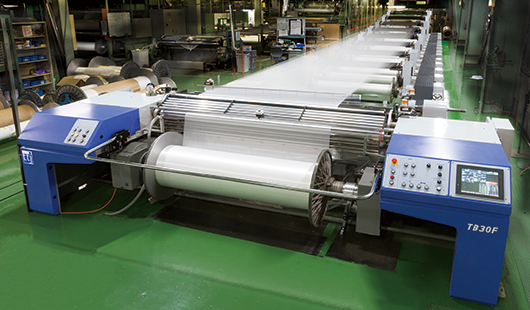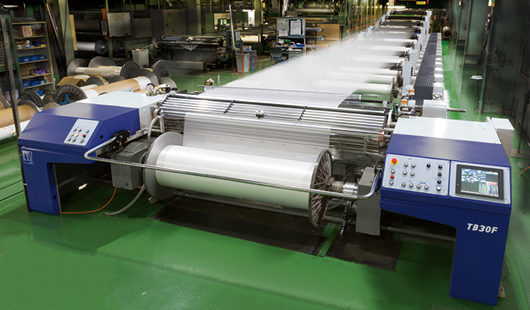 A wide range of beam stand pull-out tension specifications are available to meet customer needs, from ultra-low tension for ultra-fine-count yarns to high tension for industrial materials. The range of take-up tensions is from 450 N to 7800 N/φ800. A range of 300 N to 5900 N/φ800 is also available as an option.



The TCR-H Semi-Magazine Creel and the TCR-HT Truck Creel are available. Exchanging yarn packages is easy and stable tension is available.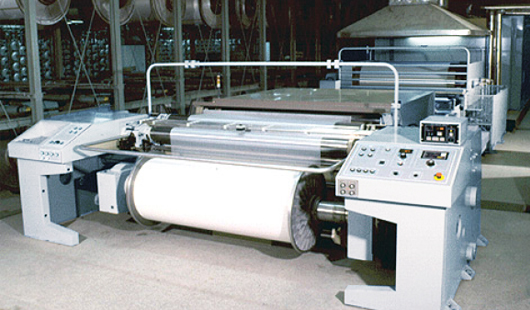 * The colors may differ from those of the actual product.
This is a batch sizer for fine-denier filaments, created by utilizing our knowhow about the single end sizing systems that are ideal for fine-denier yarn, including untwisted yarn. It offers high-quality sizing with excellent cost performance. This single unit can supply warp beams to over 400 water jet looms.