Products
SPUN SIZING MACHINE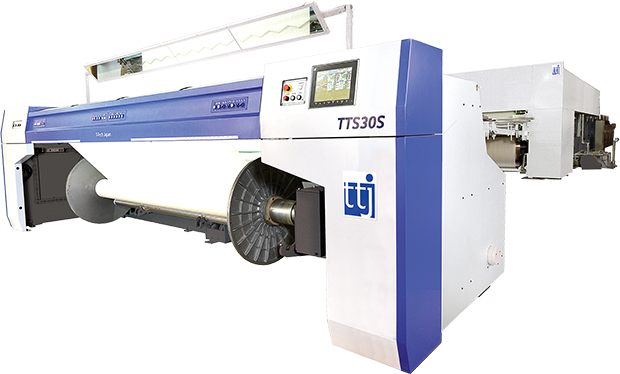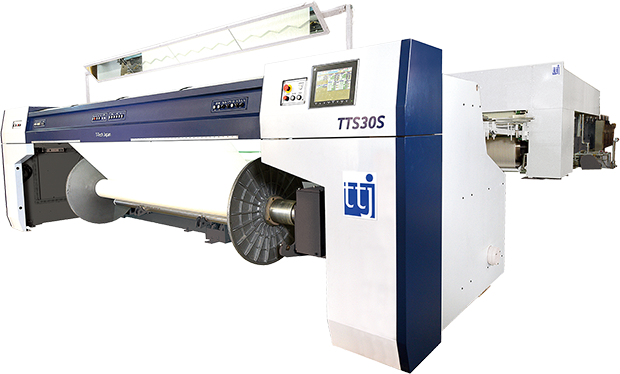 We have improved sizing stability, productivity, operating convenience and environmental performance. With the addition of the newly developed "Shower & Dip Squeeze System", there are now three types of sizing systems in a comprehensive lineup to provide optimal sizing for customers. These sizing systems also feature excellent energy-saving performance and can make a great contribution to efficient operation of weaving machines.
Quality
The newly developed "Shower & Dip Squeeze System" prevents deterioration of the size liquid during operation and ensures stable sizing. Appropriate tension control for particularly delicate fine-count yarns is also achieved with exacting stretch control and tension control.
Productivity
Max. yarn speed: 150 m/min (Option: 200 m/min )
Optimized design of the sizing section improves drying efficiency.
Easy operation
User friendly "Sizing Navigation System"
Energy savings
A regenerative energy system reduces power consumption.
Efficient arrangement of drying cylinders reduces steam consumption.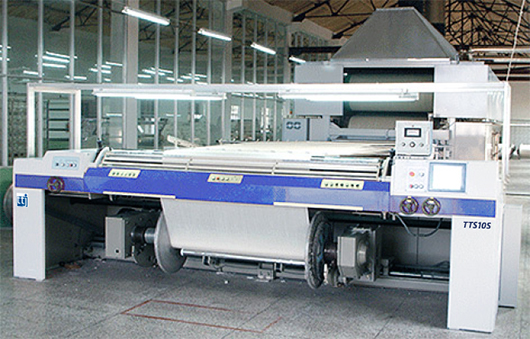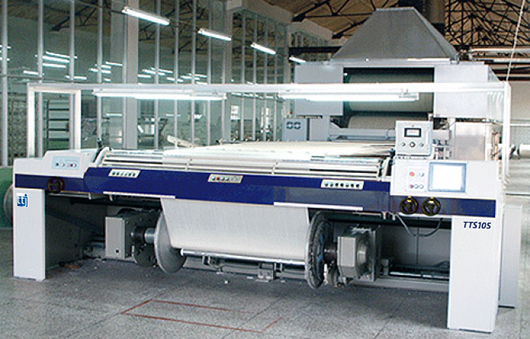 * The colors may differ from those of the actual product.
With a new structure and control for the size boxes and drying cylinders, the TTS10S produces the best sized yarns for an air jet loom.
The touch-free vertical yarn sheet pull-out system enables the yarn sheet to run smoothly.
Mixing and circulating size liquid in two size boxes achieves uniform sizing.
The pre-cylinders have sufficient contact length with the yarns creating perfect fluff lay-down.
Easy operation with the T-MDS Machine Data Station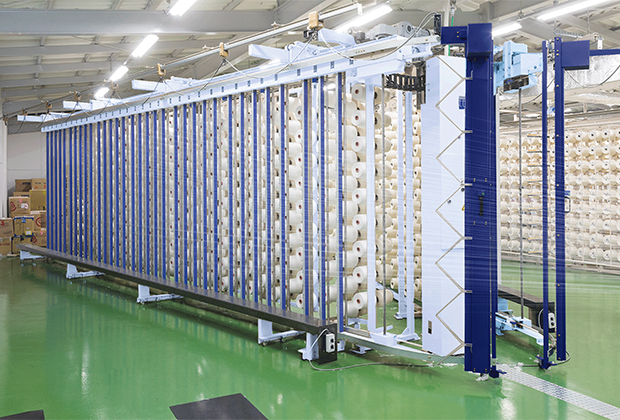 The rod sensor system with a movable tension rod is used. By setting three positions of the movable rods: Stop, Run, and Open, tension can be uniform and broken yarns are easily repaired.